Jan
again! Ian has been busy looking after me, as we spent my birthday out with family, which has meant I must suffer apparently.....ME/CFS really doesn't seem to like it when I enjoy myself. On top of that, we lost our beloved Garfield on Monday night. He was only 3, and seemed healthy, but he passed away in his sleep. I am heartbroken, haven't managed to eat until today, nor really slept, so Ian has been spending time with me rather than keeping up the blog. So, it seems only fair that I should share one of my posts on his blog. He is a bit too young to remember this gem....he's 28, so technically I suppose he's my toyboy....but I introduced him to it and he loves it!
Episode 5 of my TV show resurrection wishlist! This one is a great little 90's cartoon called
Gravedale High
!
This is a little known, but great, cartoon series from the 90's. When you look at this you can see the basis of current favourites like
Monster High
. This was sending out the same message 20 years earlier! Weird is good! Unique is good! I love it! Sadly, there are just 13 episodes....the world wasn't quite ready I suppose! Produced by the legendary
Hanna-Barbera
, and with
Rick Moranis
voicing the main character, it had a great pedigree. Sadly, not even that could help it to survive.
The storyline revolves around a human teacher,
Max Schneider
, who unwittingly takes a job at Gravedale High. This unusual school teaches the offspring of various movie monsters, who tend to be disruptive and uninterested in school.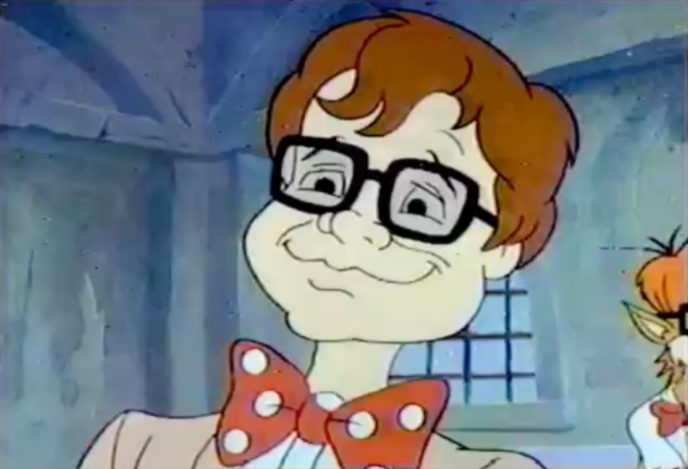 Rick Moranis
as
Maxwell Schneider
, the only human teacher at Gravedale High. A great teacher, who works hard to look after all his students.
Roger Rose
as
Vinnie Stoker
, a 50's greaser style,
Fonzie
-esque vampire.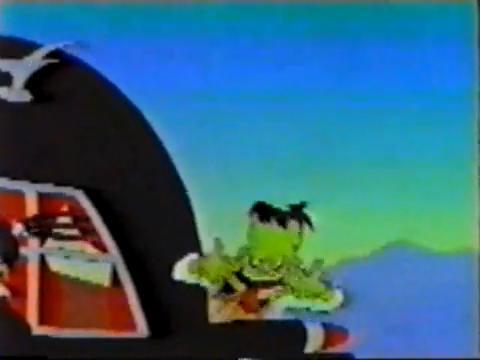 Frank Welker
as
Frankentyke
, a cross between
Frankenstein's monster
and
Bart Simpson
! He's short and not particularly scary.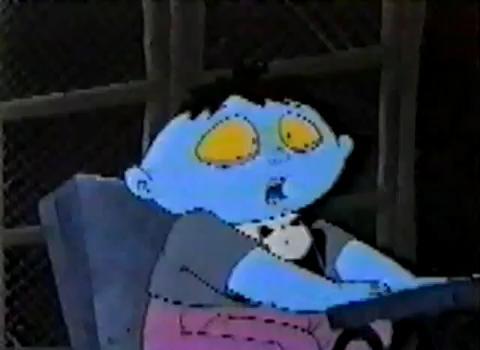 Frank Welker
also voiced the character of
J.P. Ghastly III
, in an impression of
Peter Lorre
. He is a blue skinned, gnome like creature, but his monster classification is unknown.
Barry Gordon
as
Reggie Moonshroud
, in a nod towards
Richie
from
Happy Days
, Reggie is a geeky, red headed werewolf. His best friend is Vinnie Stoker.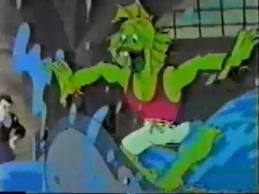 Jackie Earle Haley
as
Gill Waterman
, a lagoon creature. He is a surfer dude and best friend of
Frankentyke
.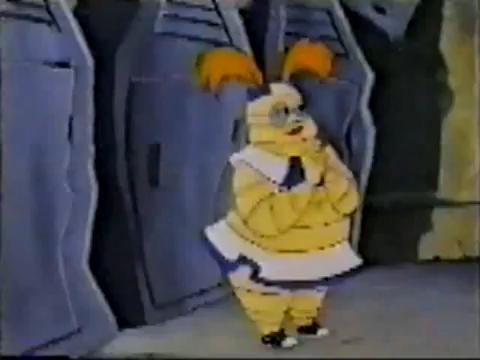 Ricki Lake
as
Cleofatra
, an obese mummy. She is somewhat nerdy, and has a crush on Billy Headstone, the star of
Trudy and the Beast
, which is a parody of the 80's TV show
Beauty and the Beast
(which I also loved by the way! It may be on my list of shows I want back....).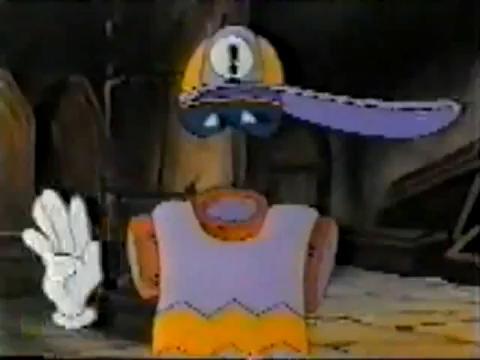 Maurice LaMarche
as Sid, a student styled after
The Invisible Man
. Sid is the class clown, and performs various impersonations.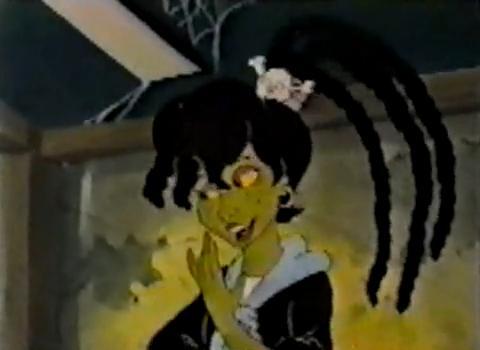 Shari Belafonte
as
Blanche
, a shopaholic, zombie
Southern belle
. She dates
J.P. Ghastly III
, but his money appears to be his most attractive trait to Blanche.
Kimmy Robertson
as
Duzer
, a
Valley Girl
version of
Medusa
. She is extremely pretty and vain, with a crush on
Vinnie Stoker
. Her best friend is
Cleofatra
.
There were many other great characters, but I could go on for days so I shall leave some of the investigation to you! I highly recommend you check this out if you missed it....I remember watching it on Saturday mornings, in my pj's with my sugary cereal, while my parents got a nice lie in! Ah to be 11 again!
Do you remember this one? What were your favourite childhood TV shows? Leave me a comment!
Thanks for popping by!
Jan
x